RECOGNIZED BY THE UNIVERSITY OF AMERICA (USA)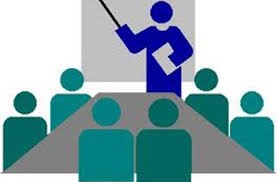 THE SCIENCE OF HEALTH AND DISEASE.
NATUROPATHY = LIFESTYLE PATHOLOGY (PREVENTION & TREATMENT)
THE WORLDS' BEST ORIGINAL NATUROPATHIC TRAINING
Your journey to the real knowledge of natural Prevention and Treatment is about to begin. With us in this course you will get to know the greatest discovery ever made about health and disease.
Naturopathy is a distin
ct primary health care profession, emphasizing prevention, treatment, and optimal health through the use of therapeutic methods and substances that encourage individuals' inherent self-healing process. The practice of naturopathic therapy includes modern and traditional, scientific, and empirical methods.
The following principles are the foundation of Naturopathic therapy practice:
The Healing Power of Nature (Vis Medicatrix Naturae): Naturopathic medicine recognizes an inherent self-healing process in people that is ordered and intelligent. Naturopaths act to identify and remove obstacles to healing and recovery, and to facilitate and augment this inherent self-healing process.
The naturopaths seeks to identify and remove the underlying causes of illness rather than to merely eliminate or suppress symptoms.
Doctor as Teacher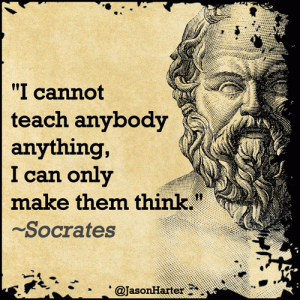 Naturopaths educate their patients and encourage self-responsibility for health. They also recognize and employ the therapeutic potential of the doctor-patient relationship.
Treat the Whole Person: Naturopaths treat each patient by taking into account individual physical, mental, emotional, genetic, environmental, social, and other factors. Since total health also includes spiritual health, naturopathic physicians encourage individuals to pursue their personal spiritual development.
Prevention: Naturopaths emphasize the prevention of disease by assessing risk factors, heredity and susceptibility to disease, and by making appropriate interventions in partnership with their patients to prevent illness.
ORTHODOX MEDICINE or NATUROPATHIC THERAPEUTICS
There is no such thing as a 'Cure All' but if there were it would be Naturopathic Therapeutics properly applied" by well trained Naturopaths.
There is a big difference between Naturopathic and Allopathic Synthetic pharmaceuticals.
The difference between Natural Therapeutics and Allopathic Medical pharmaceuticals is in how they work. The natural therapy practices and substances such as: ( homeo-therapeutics, vitamins, organic minerals, amino acids, enzymes and herbs, Detoxification, Bone /Muscle manipulation, give the human body a chance to do what it needs to do, by facilitating a natural physiological process, that is helping the body to function better, without causing any severe adverse reactions and suppressions to the symptoms of disease.
Usually the impact is not immediate, they perform best over the long term. They work according to instructions given by the body's inherent control system.
In contrast, pharmaceutical drugs and medical practices which can master acute situations, they work by preventing a natural process from taking place, usually an enzyme performing a vital role, so the suppress the disease but with severe consequences.
First Do No Harm (Primum None Nocere):
Naturopaths follow three guidelines to avoid harming the patient:
Utilize methods and medicinal substances which minimize the risk of harmful side effects, using the least force necessary to diagnose and treat;
Avoid when possible the harmful suppression of symptoms; and acknowledge, respect, and work with individuals' self-healing process.
Drugs
Drugs produce opposite or contrary symptoms to the disease. For the drugs to work there must be a disease and only in a disease state they can block an essential life function, that is hiding the symptoms breaking the body's alarm which tells us that something goes wrong. In other words the drugs ,by their inherent nature, have nothing to with Healthcare, as they are only connected to disease care. You understand what I mean.
Although Western/conventional Medicine has brought for many years much good worldwide in our days is confronted with ever increasing healthcare expenditure, and increasing prevalence of chronic diseases and failure of effectively managing from a huge burden of morbidity and mortality, due to due toxicity of prescriptions drugs.
People are becoming more and more worried about the adverse effects and toxicity of conventional drugs-in fact a major cause of death and hospitalization and the inability of conventional medicine to provide adequate clinical effectiveness in the case of chronic illness. Increasing numbers of patients, therefore, look for less toxic alternatives.
The role of Naturopaths
TO OFFER SOMETHING THAT CONVENTIONAL (ORTHODOX ) MEDICINE ARE FAILING TO DELIVER:
GENTLE MEDICINE, SAFER MEDICINE

NATURAL MEDICINE

HOLISTIC APPROACH AND INDIVIDUAL MEDICINE-

TAKING PERSONAL RESPONSIBILITY

A MORE RELAXED APPROACH

PREVENTION RATHER THAN CURE

THE SCIENCE OF HEALTH AND DISEASE.
TRAININING PROGRAM- ( SEMEINARS/LECTURES/PRACTICAL- ON LINE/DISTACE LEARNING:
Anatomy & Physiology
Pathology
Biochemistry
Microbiology
Infection Diseases
Naturopathic Principles
Naturopathic History & Philosophy
Alternative Medicine
TCM- Chinese Medicine Principles and Diagnosis
Iridology diagnosis
Naturopathic Clinical Diagnosis
Toxicity and Detoxification
Fasting Therapy
Nutrition Therapeutics
Orthomolecular Therapeutics
Herbal Therapeutics
Homeopathic Principles
Homeopathic Remedies and their Therapeutic use.
Acupressure Therapy
Reflexology
Aromatherapy
Naturopathic Manipulative Technique
Naturopathic Treatment of Disease
Clinical Naturopathic Practice
Ethics & Jurisprudence
Occupational Health & Safety
Professional Practice
00357-99463550