NATURE KNOWS BETTER-IT IS THE ONLY SCIENCE APPROVED AND SEALED BY GOD
---

NEO-HIPPOCRATES SCHOOL OF PROFESSIONAL TRAINING CY
Registered and approved by the National Professional Training Authority ANAD Cyprus Government Department.
'NATURE IS THE BEST

DOCTOR AND TEACHER
We take great pride in providing only the best authentic Natural health Education Worldwide
THE TRUTH AND ONLY BUT THE TRUTH ABOUT HEALTH & DISEASE
We promise that Students will be taught how to step out of their own world and step into a new WORLD – A world without CHRONIC DISEASES. They will learn to try something new as they come out of their prison. The prison has no walls-it has only lines that mark the ground around them. Inside their lines are their OLD IDEAS and outside NEW IDEAS that invite them to step over and escape their PRISON to inform the world about the TWO HEALTH PROBLEMS which will be discussed in detail by their tutors. Students will learn that HEALTH is not just being FREE of SICKNESS but a lot more.
NEO-HIPPOCRATES SCHOOL

is Incorporated under the Companies Law Cap 113, Section 15 – Registered by Cyprus Government as a Limited Company Reg. No146713 and is operating in accordance with the objectives for which the school has been established and approved by the

Cyprus Government Companies Law Department.
The objectives of the Neo-Hippocrates School according to By Laws approved by Cyprus Government Companies Law are as follows: Page (1) Article (1) : To provide Theoretical and Practical special Training, Seminars and Lectures, Researching and Natural Health works and applications in relation to NATURAL THERAPEUTICS (none-medical methods), carrying out EXAMINATIONS for evaluation of the Theoretical and Practical Knowledge ,issuing of Professional Diploma/Certificate/Title, also LICENCE to PRACTICE the relevant Natural Health Course of Study to successful Students, entry in the Register of the Company (School) and provide to them support and Technical Knowledge for the practical application and promote the Alternative Therapy Methods.
Neo-Hippocrates School is also approved and registered (KEK) Professional Training Centre by Cyprus Government HUMAN RESOURCES DEVELOPMENT AUTHORITY (HRDA
Nature is the best Doctor and Teacher of Health and Disease. The body has an almost wondrous ability to heal itself. To instruct all its members in the Philosophy, Art and Science of Natural Therapies – to educate them to a sound knowledge of the principles and traditions of the profession based on the axiom 'Vis Mediatrix Naturae'- the Healing power of Nature.
The method is the Holistic approach to health: covering the physical, chemical, mental, emotional and spiritual aspects. We see the Natural Medicine practitioner of today and in the future as a practitioner/teacher.
To educate how to restore and maintain health, by living in harmony with Nature and the environment (Wellness Principles). Health or disease is often simply a reflection of the way we choose to live.
By helping people to recognize their choices and them understand how their actions affect their health. Our practitioners are trained in techniques that work gently, in harmony with the inherent self-healing capabilities and innate wisdom of the body and avoid those treatments that might cause illness or complicate the existing disease process.
The modules teach anatomy, physiology, pathology, biochemistry, naturopathic principles, diagnosis and treatment cover every aspect of starting and running your own practice. In an enjoyable learning atmosphere you gain hands-on experience of patient management, treatment modalities and safety practice procedures (exclusive to this Institute). A lecture series runs alongside the clinical training to prepare you for actual practice.
Our School is not a School of Medicine, nor does it hold itself out to be such, but it is a school of authentic Natural therapeutics and it does teach students to recognize those conditions requiring surgical, or other intervention and refer such cases to the appropriate professionals. The Graduate is General naturopathic practitioner dealing with the powers and philosophy of nature and cannot call himself self a Medical Doctor ,"Osteopath or Chiropractor
Students that complete our Diploma in General Naturopathic Practice gain a working know-how and qualification to establish themselves in private practice.
The Neo-Hippocrates School was established in 1990 by a dedicated Neo-Hippocrates man, Dr. (N.D) ANDREAS NICOLAOU, who sought to share his passion for natural therapeutic methodologies and practices. Andrea's mission was to make it easy and affordable for anyone to study – regardless of their career or life circumstances – and to provide high quality Natural HEALTH education .
WILL TEACH STUDENTS TO THINK AND THIS IN TURN SHOULD GET THEM TO WAKE YOU UP TO THE TRUTH THAT IT'S ALL ABOUT MONEY. The fact of the matter is the way to PREVENT and CURE any D I S E A S E is relatively SIMPLE and INEXPENSIVE…From the very first day of their training will realize that the SICK have been held hostage for their money or intangible assets since time immemorial.
The most promising discovery of our school is the effectiveness of our natural prevention and therapeutic methods to remove disease causing factors . We will teach students the true causes of DISEASE.
______________________________________________________________________________________________________________
ACCREDITATION:
Recognized and approved Training:
UNIVERSITY OF AMERICA ( USA)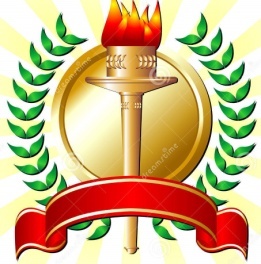 NEO-HIPPOCRATES SCHOOL IS AFFILIATED TO THE UNIVERSITY OF AMERICA AND ABICUS FLORIDA DEPARTMENT EDUCATION
Internationally,

The University of America is accredited by ABICUS Florida , USA. Accreditation Bureau for International Colleges Universities and Schools( ABICUS FL Christian Schools Inc) ABICUS is an international Christian accreditation agency and awarding body chartered by the Department of State and recognized by Florida Department of Education Commission on Independent Education. ABICUS being christian and international in scope , is not an alternative U.S. regional and national accreditation .ABICUS only welcomes members authorized or approved to operate by the ministry of education .

UNIVERSITY OF AMERICA CALIFORNIA (USA) approved by ABICUS Florida Education Department.
1) The University of America provides higher education for individuals whose goals are to obtain an undergraduate, graduate, or postgraduate degree. Diploma programs are available in specialized areas of study. These studies are designed for the student who wishes to add new knowledge to his or her current practice or to prepare the way toward a future degree program. The of UNIVERSITY OF UNIVERSITY (USA) HAS CHOSEN OUR SCHOOL TO ADOPT as professional Training Center in Natural HealthCare Studies.
The University of America offers a personalized independent course of study to mature students throughout the world who find it difficult or impossible to attend a more traditional educational institution. Students, in many instances, complete all requirements for graduation on an independent study basis in the privacy and convenience of his or her home or office without disrupting their professional or personal lives. Provides higher education for individuals whose goals are to obtain an undergraduate, graduate, or postgraduate degree. Diploma programs are available in specialized areas of study. These studies are designed for the student who wishes to add new knowledge to his or her current practice or to prepare the way toward a future degree program.
The degree courses offered by the Neo-Hippocrates School have been accredited by the School of Integrative and Complementary Medicine, University of America, USA, a prestigious university in California, USA, with a California and Florida Charter, Reg # 00020RAF040219CY.
The University of America is registered with the US. Department of Education/NCES and assigned the USDE federal recognition ID 475237.
All Degree certificates are awarded by the University of America.
In addition, we have further accreditation and have been granted the status of Accredited Postsecondary Institution of IABSCU, USA (International Accrediting Bureau for Schools, Colleges and Universities, USA), Reg. # 00020RAF040219CY.
UNIVERSITY OF AMERICA IS A CHARTERED UNIVERSITY
Welcome to The University of America- a World- class, Registered, Licensed, Accredited and Chartered University with a high reputation !
The University of America is licensed to operate by the Government of Curacao (License no: OFS 0649/2019) and gazetted in the official Curacao Commercial Register with no:150998 and is approved to award all academic degrees and titles by the Royal Charter granted to it by the Prime Minister and Minister of Education, Science, Culture & Sports, Curacao with Charter Zaaknr. 2019/38885.
CHOOSE A FLEXIBLE STUDY OPTION TO SUIT YOUR NEEDS
Nature Heals the Natural way!!
UNIVERSITY OF AMERICA (USA) IS AN AWARDING BODY
TRAIN FOR A NEW CAREER : Seminars, Lectures, Clinical Observation, Practice & Examination and Certification ,Practitioner Diploma and also have the opportunity to continue for Degree : BSc., Master, Doctorate (Dr.) PhD. with the University of America,
WE SPEAK THE NATURE'S LANGUAGE!
WOULD YOU LIKE TO LEARN IT!
ARE YOU PREPARED TO STUDY THE TRUTH ABOUT PREVENTION AND TREATMENT OF DISEASES?
AT THE END YOU WILL BE AWARDED WITH A NATURAL PRACTITIONER DIPLOMA from our School with the opportunity to continue for a University Degree.
YES YOU CAN PRACTICE LEGALLY IN EU COUNTRIES AND INTERNATIONAL
WE WILL NOT TRAIN YOU AGAINST CONVENTIONAL MEDICINE.
WE WILL TEACH YOU TO THINK AND HOW TO HELP THE SUFFERING PUBLIC PLUS IMPROVE MEDICINE IN GENERAL.
We will teach you the truth and only the truth about the CAUSES of Disease, NATURAL prevention and treatment methodologies based on Hippocrates approach.!
We will teach the GREATEST NATUROPATHIC discovery which has been proved the most valuable to mankind.
T

AKE THE OPPORTUNITY! UPGRADE YOURSELF-HELP THE SICK WORLD!
Study with us the true science of health and life! It's the PATIENT that matters NOT the DISEASE!
TRAINING PROGRAMS:
NATUROPATHY- GENERAL NATUROPATHIC PRACTITIONER.
HOMEOPATHY-
ACUPUNCTURE
ORTHOPATHY
____________________________________________________________________________________________________________________
2) PROFESSIONAL ASSOCIATIONS:
Membership eligibility:
FULL MEMEBER OF THE WNF -WORLD NATUROPATHIC FEDERATION
PANCYPRIAN ASSOCIATION OF NATUROPATHIC THERAPEUTICS
PANCYPRIAN ASSOCIATION OF ALTERNATIVE THERAPEUTICS
PANCYPRIAN ASSOCIATION OF TRADITIONAL ACUPUNCTURE & ELECTRO-ACUPUNCTURE
PANHELLENIC NATUROPATHIC ASSOCIATION
AMERICAN ASSOCIATION NATUROPATHIC CERTIFICATION BOARD
CMA COMPLEMENTARY MEDICINE ASSOCITION U.K
NATURE HAS THE LAST WORD AS WELL AS THE FIRST!
Become a NATURAL DOCTOR! You are needed indeed! See more on our Study Programs.
CONDUCT DETAILS: naturae@cytanet.com.cy
00357-99463550