NEO-HIPPOCRATES SCHOOL
REFLEXOLOGY /NEURO-REFLEXOLOGY PRACTITIONER TRAINING

NEO-HIPPOCRATES SCHOOL is an approved (KEK) Professional Training Centre by Cyprus Government HUMAN RESOURCE DEVELOPMENT AUTHORITY (HRDA.

Νeo-Hippocrates School is also Incorporated under the Companies Law Cap 112, Section 15(1) Registered by Cyprus Government as a Limited Company Reg. No: 146713.
CNM – College of Naturopathic Medicine U.K Diploma Reflexology
Neo-Hippocrates Diploma Neuro-Reflexology
TACTILE THERAPY DIPLOMA COURSES
96452903- MARY NICOLAOU
00357-99463550
Address– 5 Hippocrates St. Apaisia, 4541, Limassol , Cyprus
Duration : 1 year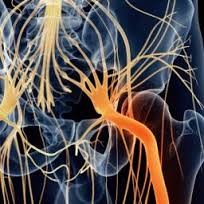 What is Reflexology
The earliest evidence of Reflexology and its practice dates back to ancient Egyptian times. This therapy treats the whole person by focusing on areas of the feet (and hands) which correspond to different organs and systems of the body. By helping to restore the natural balance of the body an improved sense of health and well being can be achieved. This relaxing treatment benefits many health conditions such as: stress, anxiety, insomnia, muscular pain, headaches, migraines, hormonal imbalances e.g. PMS, menopause, digestive disorders and many other common conditions.
Key Features
Anatomy and Physiology for Reflexologists
Principles of Reflexology-Diagnostics
Reflexology Charts
Reflexology techniques for the Feet and Hands
TCM-Traditional Chinese medicine Diagnosis
Spinal Reflexology
Acupoint Reflexology
Basic Nutrition for Reflexologists
Reflexology Treatment for Common Diseases
How to be a confident and successful practitioner
Comprehensive insight into body structure and functions
Business skills
Law, and professional ethics
An effective therapy in its own right or as an additional skill for any practitioner
Prerequisites: Matriculation Certificates, Form Six or equivalent academic and/or work experience.
Recognition of Massage Refexology Training
Fully accredited by the, Cyprus Alternative Therapies Association Graduates holding T.O.I- diplomas are eligible to apply for Membership with British Reflexology Therapy Association U.K. and other EU countries professional Associations. For *Germany please read below:
EU –*Germany
Everybody who wants to practice Natural Therapies in Germany must take an exam set by a Government body. Once you have passed this exam you are allowed to call yourself a "Heilpraktiker" (Natural Health Practitioner). No matter if you practice Nutrition, Homeopathy, Herbal Medicine or Acupuncture, the exam is the same for everybody.
International Recognition
Each country has its own regulations which differ from state to state. If you are interested in a particular country, contact T.O.I office for more details.
Important information
Students that complete our Diploma in Reflexology Therapy gain a working know-how and qualification to establish themselves in private practice.
The course begins with theory modules, studied at your own pace, with interactive support and guidance from the Training Institute. To help you get the best understanding from the course and gain sufficient experience we offer specialized seminar, lectures, course workshops, practicums, research and also extra practical training under supervision and examinations .
The modules teach anatomy, physiology, diagnosis and treatment cover every aspect of starting and running your own practice.
In an enjoyable learning atmosphere you gain hands-on experience of patient management, treatment modalities and safety practice procedures (exclusive to this Institute). A lecture series runs alongside the clinical training to prepare you for actual practice.
This is a genuine opportunity for career change, and by charging realistic fees and justifying them by attentive service it is possible to earn at a good rate, either in a private therapy centre or by low-overheads domiciliary visiting.
Quaified Practitioners are recognized by a British Health Insurance Co for insurance cover of all aspects of practice. We will help you to grow and develop your practice by offering update and Continuing Professional Development opportunities.
You cannot call yourself a Medical Doctor ,"Osteopath or Chripractor " We train practitioners for independant self-employment in the private sector.
You are Reflexogist Therapist
The only effective way to research the subject is to come directly to the source. We are always pleased to answer your questions.
Thank you for taking the time to read about our course. Our web site has a vast amount of information but please feel free to contact us with any other questions that you may have.
The benefits of becoming a Reflexology Therapist
It's a growing industry and a healthy business
Work part-time or full time to suit you
Help yourself, your loved ones and others
Establish an independent health business
SECTION (2) Programs
Information:
naturae@cytanet.com.cy
Τηλ- 99463550