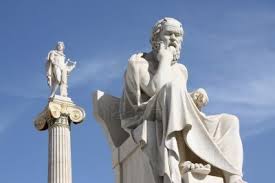 Study with University of AMERICA USA
"…. as we should not try to cure the eyes without the head, nor the head without the body, we should not try to cure the body without the soul.
This is the reason why most diseases are not obvious to doctors that cure Greeks because they ignore to whole that they should take care of.
If this is not well then the part can not be well either. Because everything starts from the soul, good and bad, for the body and for everything that concerns the humans, and rushes from there as from the head to the eyes ….
"SOCRATES TO CHARMIDES" (or "ABOUT PRUDENSE") §156e PLATO (428 – 347 B.C.)
The Greatest of all Philosophers Socrates can't be wrong. Who is then wrong? Certainly the Business of Disease-
Socrates