Perhaps the best and most important
scientific training course ever given to Humanity.

BECOME A DR GERONTOPATHY GET YOUR DEGREE FROM THE PRESTIGIOUS UNIVERSITY OF AMERICA USA
Distance Learning + Practical experience by specialists on the subject
Will lead to Diploma Neo-Hippocrat &es School & University Certificate to Degree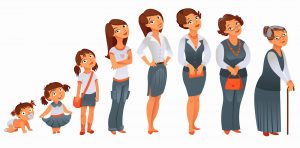 We will teach the true link between naturopathy and aging
GERONTOPATHY gives you the advanced skills and knowledge to deliver exceptional healthcare outcomes and foster the well being of older people. It is a comprehensive study of aging and the problems of the aged Ιt is a system that emphasizes healing with the power of the nature, natural prevention and self-healing processes through the use of natural therapeutic practices and remedies.
Gerontopathy is not to be confused with with geriatrics. Geriatrics focuses strictly on the medical conditions and disease of the aging. Gerontology encompasses the multi-faceted aspects of aging.
Gerontopathy is as old as healing itself and as new as today's natural prevention and treatment breakthroughs. It is a dynamic philosophy as well as a profession that recognizes the interconnection and interdependence of all living things. It utilizes the most natural, least invasive and least toxic therapies to treat illness and to promote wellness by viewing the body as an integrated whole.
GerontoPathy is defined by principles and not methods or modalities. Above all, it honors the body's innate wisdom to heal and prevent.
The Healing Power of Nature
Trust in the body's inherent wisdom to heal itself.
Identify and Treat the Causes
Look beyond the symptoms to the underlying cause
First Do No Harm
Utilize the most natural, least invasive and least toxic therapies.
Doctor as Teacher
Educate patients in the steps to achieving and maintaining health.
Treat the Whole Person
View the body as an integrated whole in all its physical and spiritual dimensions.
Prevention
Focus on overall health, wellness and disease prevention.
Gerontopathy professionals can be found in a variety of industries including health care, government, nonprofits and the business community.
Today's aging population faces major challenges, including managing finances, maintaining health and wellness, and continuing employment.
Since Europeans are living longer than ever before and are currently facing challenging economic times, many must continue to work past the normal retirement age.
For the period 2010-2020 the projected increase for those over age 65 who are working is expected to rise more than 80%.
Health and wellness needs for the aging population have changed dramatically during the past decade. Demand for highly qualified Naturopathic Gerontologists, will dramatically increase because of the rapidly increasing aging population.
According to most indicators, this demand will continue to increase well into the middle of the century and beyond.