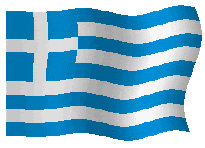 PANHELLENIC NATUROPATHIC ASSOCIATION

Πανελλήνιος Σύλλογος Φυσιοπαθητικών θεραπευτών
BY LAWS OF THE ASSOCIATION
(PANHELLENIC NATUROPATHIC ASSOCIATION) Specialists on natural holistic methods of prevention, self- support therapy, and maintenance of human psychosomatic health.
CHAPTER A ARTICLE

(1)
An Association has been established under the name "Panhellenic Association of Naturopathic Therapeutics with the " distinctive Title ΠΑ.ΣΥ.ΦΥ. based in Salonika Greece.
ARTICLE( 2)
DESCRIPTION OF THE NATUROPATHIC PROFESSION

:
(Naturopathy) according to the European, American and Australian standards are a scientific system of social education, preventative treatment and holistic therapeutic art based solely on none medical methods and "natural healing" such as sunlight, water, air or physical activity, the application of a healthy lifestyle, sleep, detoxification etc., supplemented with natural foods, herbal and homeopathic remedies ,natural supplements, and "therapies", such as massage, healthy eating, colon hydrotherapy, thermal baths, thermal-Naturopathic manipulations and psychological counselling.
More specifically, the Naturopathic practitioner work is based on the principle the patient's body recovers from illness and self-healing if found to be in healthy none -toxic environment. All the naturopathic actions converge not harm, but to encourage the patient to actively participate in creating a healthy natural ,. psychological, emotional and social environment so that his the patient's body begins self-healing. At the same time, he suggests the intake of healthy food fountains rich in vitamins and nutrients such as fresh fruits and seasoned vegetables, natural organic foods, etc. to help eliminate toxic substances, which helps in the self-healing of the body.
Working conditions

: T
he physicist usually works on his own, but he can work together with other therapists of related specialties. It usually has its own office, where he accepts he customers. It is required to ensure compliance with the rules safety and hygiene of its workplace, both for the protection of its health, as well as his customers. The place where he offers his services must be c
omfortable, friendly, pleasant and very diligent. The hours of his work is determined by the number and needs of its clientele. It needs, finally, to often attends seminars and conferences in Greece and abroad.
Personal Features and Capabilities

:
Pleasant mood, responsibility, and consistency are some of the essentials qualifications required by the Naturopathic Practitioners. Still, They must have patience, communication skills, be in good physical shape and inspire trust clients, and collaborate or refer to specialist doctors or health scientists incidents that can not manage, depending on each particular case.
Naturopaths are not medical doctors or pharmaceutical consultants-
nor do they hold themselves out to be such, but they have been taught
during their training anatomy and physiology, medical diagnosis -pathology-biochemistry so that they cam
recognize those conditions requiring surgical, or other intervention and refer such cases to the appropriate health professionals.
Naturopaths are Natural Health Practitioners and NOT medical doctors!
NATUROPATHIC STUDIES:
This particular profession demands appropriate studies in universities or colleges/schools from abroad or from approved professional training centres , which cooperate with universities and colleges abroad.
MEMBERSHIP REQUIREMENTS;
AT LEAST NATUROPATHIC PRACTITIONErS DIPLOMA ( 3 YEAR STUDY) APPROVED BY THE GOVERNING COUNCIL OF THE ASSOCIATION.