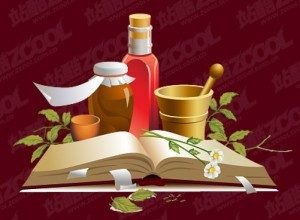 HERBAL MEDICINE
CNM College of Naturopathic Medicine U.K DIPLOMA & or
Bachelor health Science Herbal Medicine UNIVERSITY OF AMERICA ( USA)
What is Herbal Medicine?
Herbal medicine has a long tradition in all cultures, and recent research has begun to prove some of the huge benefits of using herbs.
As well as relieving symptoms, herbal medicine also works on a deeper level to help patients return to full harmony. Herbal medicine is becoming ever more popular, as ever more people seek out qualified herbalists.
Why Study Herbal Medicine ?
The Neo-Hippocrates school Herbal Medicine Diploma Course provides high quality training that equips graduates to build successful practices. It is carefully structured so each study unit builds on the previous one, allowing students to develop their confidence and skills, and reach their full potential as professional Herbalists. Students are strongly encouraged to develop their own unique style of consultation and application.
Students study the energetic models of these systems, allowing them to make a multi–faceted, holistic diagnosis. Graduates can draw on a wide variety of herbs from different traditions, helping them to provide the best possible treatment for their patients.
Studying Herbal Medicine with our school means that upon graduating, you are not only a Herbalist but also have a good grounding in Naturopathic Nutrition, First Aid Homeopathy, Chinese diagnostics, Bach Flowers, Tissue Salts, Naturopathy and Iridology. You'll be a specialist in Herbal Medicine and you will be able to apply a number of other tools to help your patients. Our Diploma courses focus on practical applications as the main aim of our school is to train its students to become successful practitioners.
I (Biomedicine, Naturopathy Study, Herbal Medicine I)
Biomedicine:
Biomedical Sciences
Medical terminology, cells, tissues, embryology
Anatomy, physiology, pathology
Clinical diagnostic, differential diagnosis
Examination methods
Infectious Diseases, Red Flag symptoms
Nephropathy Study:
Naturopathy
TCM (Traditional Chinese Medicine) 1
Chinese diagnostic, face, tongue, pulse, nail, abdominal diagnostics
Naturopathic Nutrition
First Aid Homeopathy
Introduction to Herbal Medicine
Iridology:
History of Iridology
Technique of Examination
Topography of the Iris
Constitution, Disposition and Diathesis
Pupil Phenomena
Study of the signs
Study of pigments
Clinical application
Naturopathy Clinics (Iridology)
Herbal Medicine year
History, philosophy and treatment theories of Western herbal medicine.
Herbal actions and their therapeutic applications
Safety considerations for herbal medicine
Social, political and legal context for herbal practice
Plant anatomy and physiology
Basic horticulture
Ecological issues and sustainability in herbal medicine
Energetics (Greco-Roman, Ayurveda, Traditional Chinese Medicine, American traditions)
Clinical Observation
Practitioner Development & Ethics I
Research & study skills I
Level II (Naturopathic Principles and Herbal Medicine II)
Naturopathic Principles
Naturopathy & Detoxification
Bach Flower Therapy
Tissue Salts
Herbal Medicine
Biochemistry
Pharmacology
Herb drug interactions
Botany & Plant identification
Quality assessment of herbal medicines
Preparation of internal and external herbal medicines
Herbal medicine materia medica
Clinical examination skills
Pathology
Clinical Observation and Experience
Practitioner Development & Ethics II
Research & study skills II
(Herbal Medicine III and Dissertation)
Herbal Medicine
Herbal Therapeutics
Eyes, ears, nose, throat and face
Lower respiratory system
Gastrointestinal system
Musculoskeletal system
Genitourinary system
Cardio-vascular system
Blood and lymphatic system
Nervous system
Endocrine system
Immune system
Female and male reproductive systems
Fertility
First aid and acute treatments
Dermatology
Obstetrics
Paediatrics
Oncology
Geriatrics
Clinical Practice
Clinical Management
Practitioner Development & Ethics III
Dissertation
The Regulation of Herbal Medicine
The UK government is currently reviewing the need for regulation of the herbal sector in light of a recent public consultation, and also in view of changes in EU legislation affecting herbal remedies. It is likely that a statutory register will be created in the near future. -CNM graduates are eligible to join relevant associations and get indemnity insurance.
Recognition of Acupuncture & Naturopathy training
Fully accredited by the Cyprus Naturopathic Association & Orthomelecular Nutritional Therapy Council Cyprus. Graduates holding CNM diplomas are eligible to apply for Membership with the ANP Association U.K and other British Naturopathic Associations U.K. and other EU countries professional Associations. For *Germany please read below:
EU –*Germany
Everybody who wants to practice Natural Therapies in Germany must take an exam set by a Government body. Once you have passed this exam you are allowed to call yourself a "Heilpraktiker" (Natural Health Practitioner). No matter if you practice Nutrition, Homeopathy, Herbal Medicine or Acupuncture, the exam is the same for everybody.
International Recognition
Each country has its own regulations which differ from state to state. If you are interested in a particular country, contact T.O.I office for more details.
Distance Learning/Seminar /Lectures/Clinical Practice
Year 1: (Level 1) Biomedicine, Naturopathy Study and Herbal Medicine year 1
Year 2: (Level 2) Naturopathic Principles and Herbal Medicine year 2
Year 3: (Level 3) Herbal Medicine Year 3 and Dissertation
We are here to help you create a schedule that suits your needs -contact us for information.
Recognition of Herbal Medicine Training
Applications must be completed by the end of November; please contact us for more information. Students must have completed their CNM course before applying to start a CSU degree.
Important information
Students that complete our Diploma in Herbal Therapy gain a working know-how and qualification to establish themselves in private practice. All course materials are not included in the fee.
The course begins with theory modules, studied at your own pace, with interactive support and guidance from the Training Institute. To help you get the best understanding from the course and gain sufficient experience we offer specialized seminars, lectures, course workshops, practicums, research and also extra practical training under supervision and examinations .
The modules teach anatomy, physiology, diagnosis and treatment cover every aspect of starting and running your own practice.
In an enjoyable learning atmosphere you gain hands-on experience of patient management, treatment modalities and safety practice procedures (exclusive to this Institute). A lecture series runs alongside the clinical training to prepare you for actual practice.
This is a genuine opportunity for career change, and by charging realistic fees and justifying them by attentive service it is possible to earn at a good rate, either in a private therapy centre or by low-overheads domiciliary visiting.
Quaified Practitioners are recognized by a British Health Insurance Co for insurance cover of all aspects of practice. We will help you to grow and develop your practice by offering update and Continuing Professional Development opportunities.
You cannot call yourself a Medical Doctor ,"Osteopath or Chripractor " We train practitioners for independant self-employment in the private sector.
You are Herbal Therapy Practitioner.